I've been saving interior design pictures lately like I have a Mary Poppins Bag bank account (I wish).
Truth is, we'll be moving in August, and we'll finally have room to... Well, decorate, make the house pretty.
Y keeps saying that maybe we should just get an interior designers help, and I keep telling him to let
me
do it. Don't you trust me?
Yikes. I hope I can trust me. I really don't want a wonky looking living room.
I've been putting together an "inspiration board", which mostly comes from
Pinterest
. But I've also been folding down a hell of a lot of corners in several magazines.
We have a bit of a wall space off of the living room, and Y wants to put a bookcase. I absolutely love the look of the bookshelf (is it a bookshelf?) above, that you can display stuff and throw junk in it's draws. Not that I have junk...
But, I also like the idea of a reading nook. I'm thinking that somehow we could use Ikea's
Borgsjo
collection and make it work.
I love the idea of Photo/Art/Frame collages on the wall. I know it needs to be done properly though, otherwise it looks like a bit of a mess. The ones below are perfect.
We'll need to buy more art.
Our tastes are so different, and there is SO many pictures and ideas around, I'm afraid I'll get lost and everything will sort of be mush.
I'm kind of trying to take it one square meter at a time, and once we actually move in be able to play around more. All I know is I want it to be cozy and warm, a house that looks lived in.
A thought for next week, where should color come from in the bedroom? The walls or accents?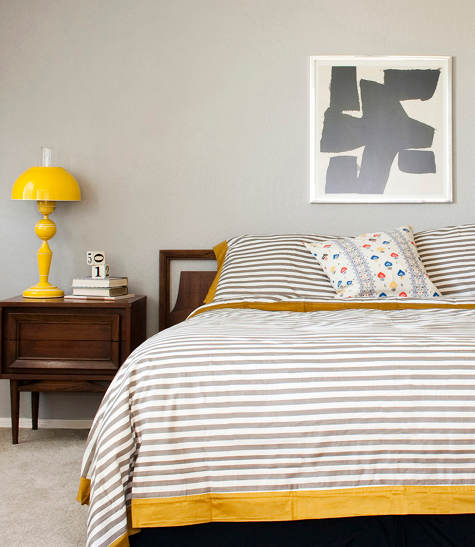 Some favorite finds this week: