I've decided in order to help me keep up with blogging, every few days will be a special day. Music Monday goes great together, but then when will "Inspire Me" day go? I might have to re-think this all, but for now, today is about inspiration.
Every now and then I see a project I
need
to make. It could be a quilt, brownies, shawl, embroidery, a new and neat way of storing socks. Anything. But I have this urge to try it out.
A few days ago I cam across this picture in the lovely
A Beautiful Mess
blog. And I knew I needed to make it.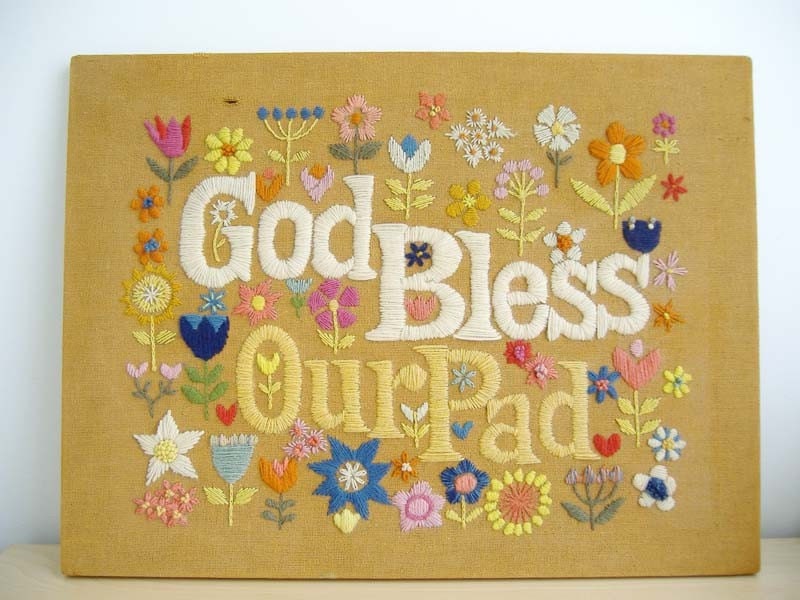 Imagine the bummer when I found out it wasn't available as a pattern, but a ready-made picture. Vintage, and for me a bit hard to find.
I decided I'd just have to make my own version of it. I haven't picked up an embroidery hoop since 7th grade, but how hard should it be, right?
On my search for embroidery stitches, patterns and books, I came across another cute, and smaller pattern. This was found in c
ozyblues
etsy shop.
I thought this might be sweet in our living room, or in our bedroom, a little family tree of our own. We do have to start somewhere.
I'm excited (as always) to start a new project, especially one I used to love but put down. I'm hoping this sticks, as I do have many stitching ideas, just have never had the one that started the ball rolling.
I want to embroider a duvet cover, (No, not the whole thing!) Towels, a bag or wallet maybe. I'd love an embroidered cardigan. And the list goes on.
Now, because this is Monday, I'll end this post with a little Music Monday. Just because I haven't made my mind up. Lets go :)